Welcome to Vancouver, British Columbia
Vancouver has been rated the Top City in the World (#1: "the world's most desirable place to live") in 2007 for the 5th STRAIGHT YEAR by the Economist magazine. The survey ranked 132 cities based on such factors as stability, health care, environment, education, culture, and infrastructure.
Vancouver was also voted the "Best City in the Americas" for 2004 and 2005 by Condé Nast Traveler magazine, based on the categories of ambience, friendliness, culture and sites, restaurants, lodging, and shopping. This is just one of our city's many awards and accolades that clearly demonstrate the many reasons to visit Vancouver!
Eight or nine months a year you can sail or play golf and go skiing in the same day. Vancouver temperature is moderate all year round. In the winter it rarely gets down to freezing and rarely snows. In the summer, it rarely gets hot, and it rarely rains. Yet there is usually snow in the mountains just outside of Vancouver 8-9 months a year.
Vancouver is a dynamic, multicultural city set in a spectacular natural environment. No matter what time of the year you visit, there are indoor and outdoor activities to please adults, families, couples and friends to no end. As the proud host of the 2010 Olympic & Paralympic Winter Games, Vancouver looks ahead to ongoing growth and great success in tourism, hospitality and business services each year.
The Tourism Vancouver website offers a comprehensive list of activities and suggested itineraries.
The City of Vancouver website gives you photos of Vancouver, self-guided walking tours, history of Vancouver, current weather, and current event listings.
also: http://www.findfamilyfun.com/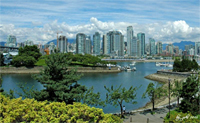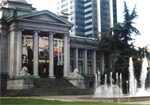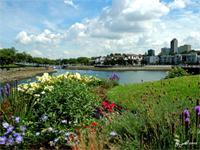 Explore Beautiful British Columbia
Set between the province of Alberta and the Pacific Ocean, British Columbia is a land blessed with amazing diversity and a temperate climate. There is an equally amazing variety of places to see and things to do across the province: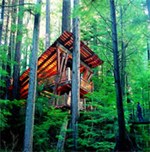 Mountains to gaze at or climb
History and art to discover
Endless beaches to comb
Cosmopolitan cities to explore
Moss-carpeted rainforests to hike
Sensual spas and tantalizing gastronomic delights
Warm-water lakes to play in
Rivers to ride